Promoting Community Spirit
Our Hours for the School Year are:
7:35 am - 2:00 pm
Full Day Kindergarten: 7:35 am - 2:00 pm
PM Kindergarten: 11:30 am - 2:00 pm

PCS Office Hours:
7:25 am - 2:55 pm
Phone - 651-487-4360
FAX - 651-487-4379
TDD - 651-487-4366
e-mail Attendance or call 651-487-4364
Please include: Name, Grade,
Reason for Absence, and
if ILL, List symptoms such as:
fever, cough, sore throat, upset
stomach, etc.

To schedule a tour: call or e-mail Kathy Farrell at 651-487-4381.
The Central Enrollment Office at ISD 623 handles all current and future enrollment at Parkview Center School. Read more about Parkview's enrollment system. Enrollment for the 2013-14 school year is complete.

Applications are no longer being accepted for the 2014-15 school year for ParkviewCenter School. Applications were due January 31, 2014. The lottery drawing will be held on February 10, 2014.

Central Enrollment can be reached at 651-635-1626 or e-mail them at: enrollment@isd623.org. Their Internet web site is: http://www.isd623.org/enrollment/.
Parkview Center School
701 County Road B West
Roseville, Minnesota 55113
Kristen Smith Olson, Principal
Rena Jepma-Krohn, Dean of Students
E-mail us at: parkview.center.school@isd623.org

---
---
PCS Spirit Day is Thursday, March 13
Wear your favorite winter pajamas
---
The Gertens Spring Bedding Plant Fundraiser
Is Ready to Take Orders!
Forms are Due April 4
Gertens Plant Sale and Forms Due April 4
---
March 31-April 4 is the
Scholastic Spring Book Fair!
BOGO!
We need volunteers to help set up, staff the book fair and tear down. This book Fair will be a Buy One Get One (BOGO), they are always busy and fun to work at.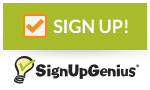 ---
---
WEATHER ALERTS
For information on school closings due to extreme cold or snowy conditions, please tune in to the local media. Announcements of closings will be posted on Roseville Area Schools' home page http://www.isd623.org.

WCCO Radio 830 | WCCO-TV (CBS) | KMSP TV (Fox 9) | KSTP TV (ABC) | KARE TV (NBC)
---
Feel like you are out of the loop?
Wonder what happened to that missing form?
Check out Parkview's Flyers and Forms page for flyers, notices, and more.
---
Upcoming Events (Highlights)
Check out our PCS Calendar for a listing of all (including Music) upcoming events
March
09 - Daylight Saving Time Begins
13 - PCS Spirit Day: Show Your Spirit by Wearing Weather-Appropriate Pajamas
13 - End of 2nd Trimester K-6, PCS K-8 & Gr 9-12
14 - No School K-12 Teacher Workshop
15 - Purim Begins at Sundown
16 - Purim Ends at Sundown
17-21 - No School - Staff & Students K-12 (Spring Break)
17 - St. Patrick's Day
20 - Spring Equinox
24 - School resumes K-12
25 - Gr 4 Instrument Fair at PCS 6:30 pm
27 - Site Council Meeting 4:30 pm - 6:00 pm
28 - Family Fun Night 5:30 pm - 8:30 pm
31-April 4 - C (Community) Week for PEACE

---
Parkview PTSA is Counting on You!
PCS PTSA Direct Appeal
The Parkview Center School PTSA Direct Appeal is still underway! Donations for the 2013-2014 school year will be accepted until June 30, 2014. The giving form at the link below includes space to share your ideas for funding. Even if you choose not to give this year the PTSA is interested in this valuable feedback. Thank you to all who have already donated!!
Parkview's continuing excellence relies on the financial contributions of everyone in the Parkview community. Instead of fundraising through candy/magazine/wrapping paper sales, Parkview PTSA appeals directly to parents and friends of the school. Your gift, in any amount, is much appreciated and helps support excellence at Parkview.
Together, we hope to raise more than $16,000.00 for Parkview Center School this school year. Your gift will help PTSA fund important programs like:
Teacher Grants for classroom materials and activities
Excellence Activities such as Future Problem Solvers and History Day
Coordinating Volunteers
Crisis Fund for Students in Need
Technology Updates
You can give online at GiveMN.org:
http://givemn.razoo.com/story/2013-2014pcsdirectappeal
If you'd rather give by check or pledge, here's a link to a downloadable giving form:
http://www.isd623.org/pcs/parent/documents/PCSPTSADirectAppealLetterForm.pdf
Thanks, as always, for all the different kinds of support you give to your children and the whole school community.
Kristen Smith Olson, Principal
Parkview Center School
---
OPT OUT of Receiving a Paper Copy
of the
PCS-Update (Newsletter)
We are using a "green" approach" to distributing the PCS-Update (school newsletter). Rather than sending the newsletter home via backpack mail to the Youngest/Only child in the family, we are posting the newsletter online. The PCS-Update web site is: http://roseville.mn.schoolwebpages.com/PCSUpdate/
You can either download the form (PDF) or (MS Word) to opt out of receiving a paper copy and send it back with your child or you can e-mail it or the information to: Parkview.Center.School@isd623.org
---
---
---
Parkview Center School is a Roseville K-8 school of choice valuing High Achievement through Imagination, Innovation and Teamwork.
As an innovative school pursuing high achievement, PCS staff is committed to:
Challenging ourselves to achieve the highest academic standards using current research and data in addition to piloting new programs
Developing professional learning communities to improve student achievement
Implementing multiple instructional strategies to meet the needs of our diverse learners
Connecting students within classrooms, across grade levels and throughout the school to further develop a supportive learning community
Developing meaningful student/teacher relationships to maximize student potential
Implementing a K-6 exploratory Spanish language and culture program and a grade 7-8 Spanish language program
We are committed to ensuring an equitable and respectful experience for every student, family, and staff member regardless of: gender, home or first language, ability, race, age, socioeconomic status, religion, sexual orientation, national origin.
As citizens of the world, the Parkview community will:
We Value Our Parents and Community:
Parents and community members add tremendous value to the overall Parkview school program
Volunteers provide support for classroom learning, special events, and field trips; and for projects at all levels
We encourage student involvement in the community and community involvement in our school
Parkview has been designated by the US Department of Education as a 2010 Blue Ribbon School in the category of High Performance. We are one of only 304 public schools awarded Blue Ribbon status in 2010. Read More...
"Parkview is a 2010 Blue Ribbon School"